Graphics Production Services in Norway
Graphics Production – Your local specialists for signs, graphics and displays, etc. in Norway.
We solve problems with our large format printing & signage services. We help our clients empower their brand through print solutions. We partner with you on a print solution designed to meet your needs and expectations — quickly and with the quality and expertise your brand requires.
We provide speedy delivery, great prices and unbeatable quality finish! We also offer professional Graphic Installation Services.
Need some information ? Use the contact form and we'll be in touch with you very shortly !
Large Format Printing & Signage Services in Norway
We are a large format printing and digital production company specialising in brand implementation and signage production and installation for events, exhibitions, retail & venues among many more.
Our services include a vast array of materials and processes to meet virtually any display application. We offer retail signage, trade show displays, dimensional signage, product / POP displays, window graphics, sports and arena graphics, museum and corporate exhibits, custom wallpaper, printed fabrics, vehicle and fleet graphics, and much more.
Graphics Production Services in Norway - reliable + consistent

No matter how tight the deadlines are, how complex the project, or how demanding the conditions, we complete every project to the highest standard. Whatever the scale, our experienced Project Managers will ensure the whole process runs smoothly and efficiently.
Large Format Printing & Signage Services in Norway
High Quality & Reliable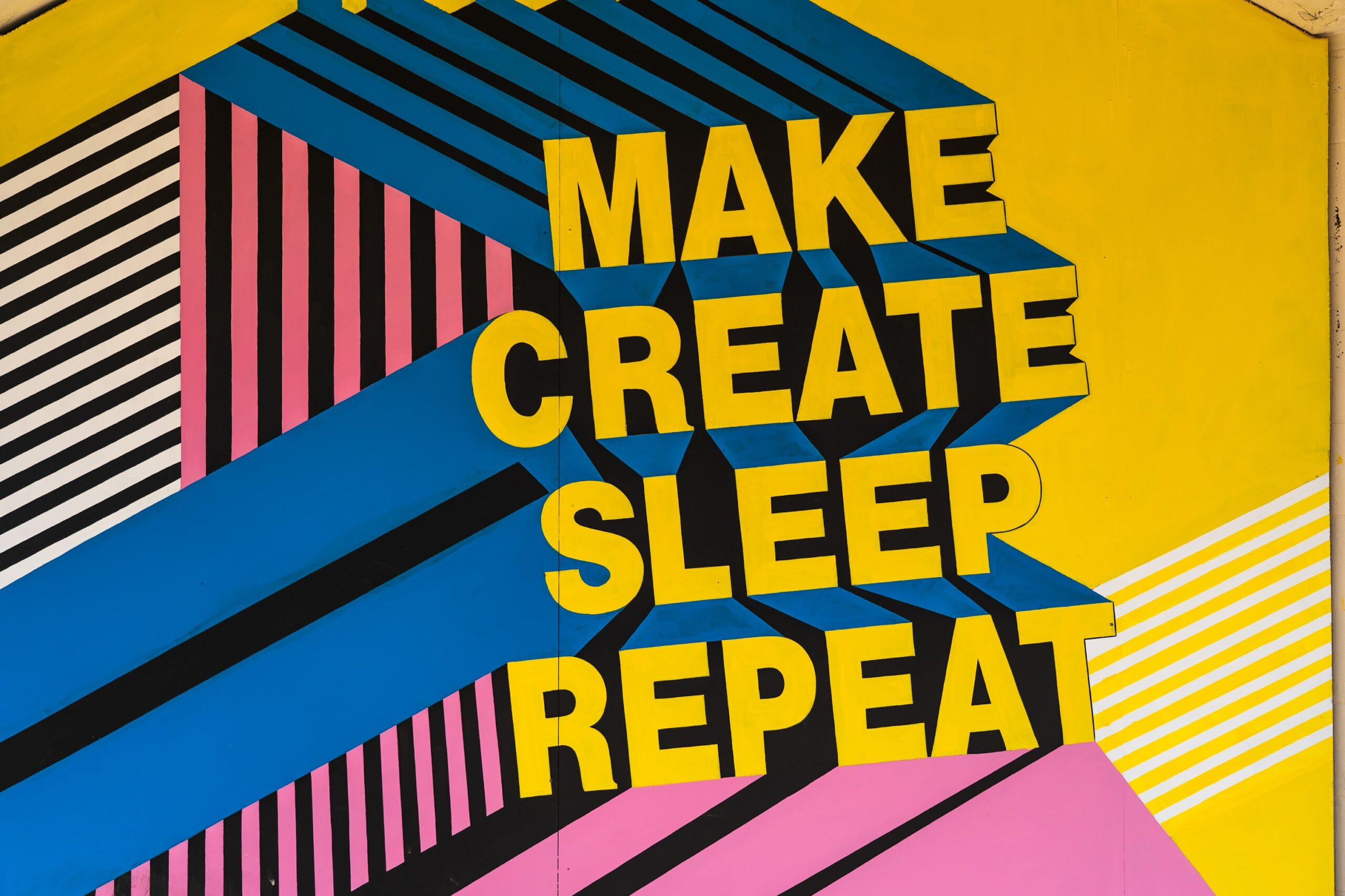 LARGE FORMAT PRINT SERVICES
Are you looking for a large format printing service to produce high-impact, wide format graphics and signage ?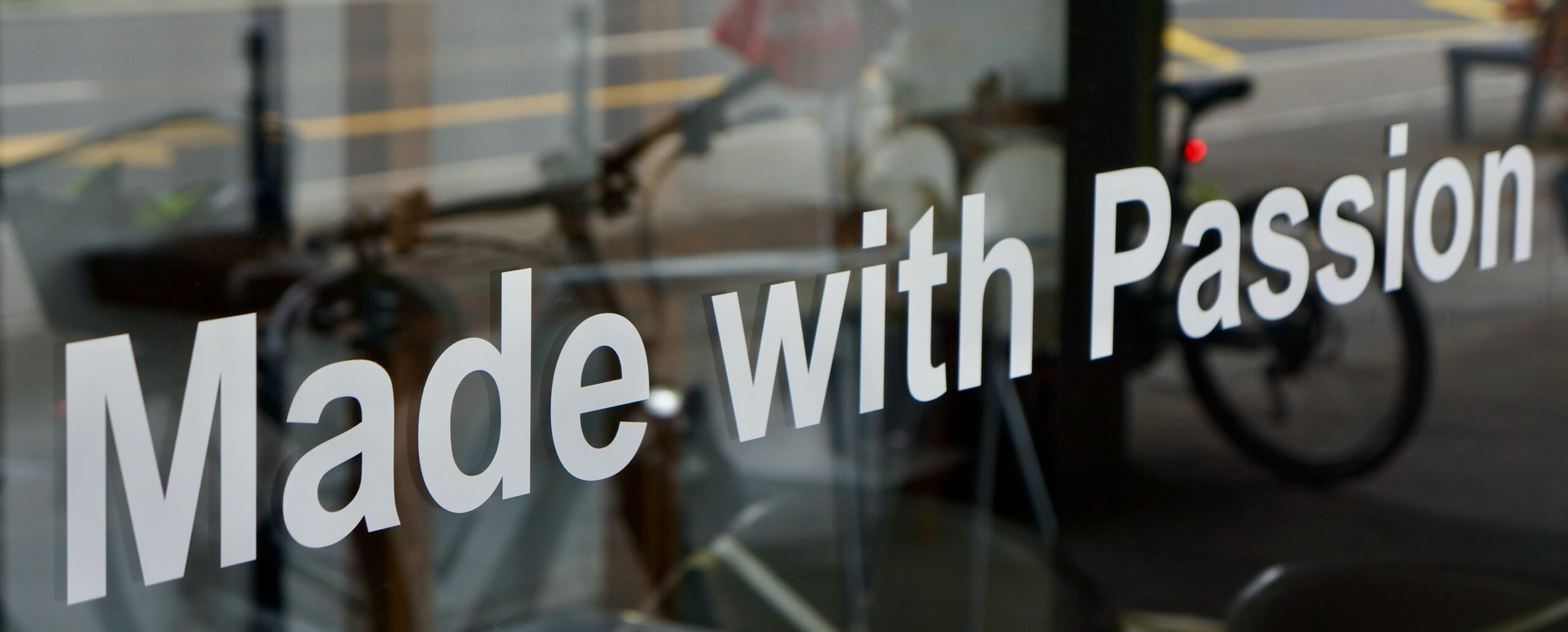 Vinyl Graphics work well in a variety of indoor and outdoor print environments, from Retail to Offices, Events, Exhibition stands, Signage and more. It's never been easier to achieve the perfect high-quality finish, even with the most complex of designs and shapes.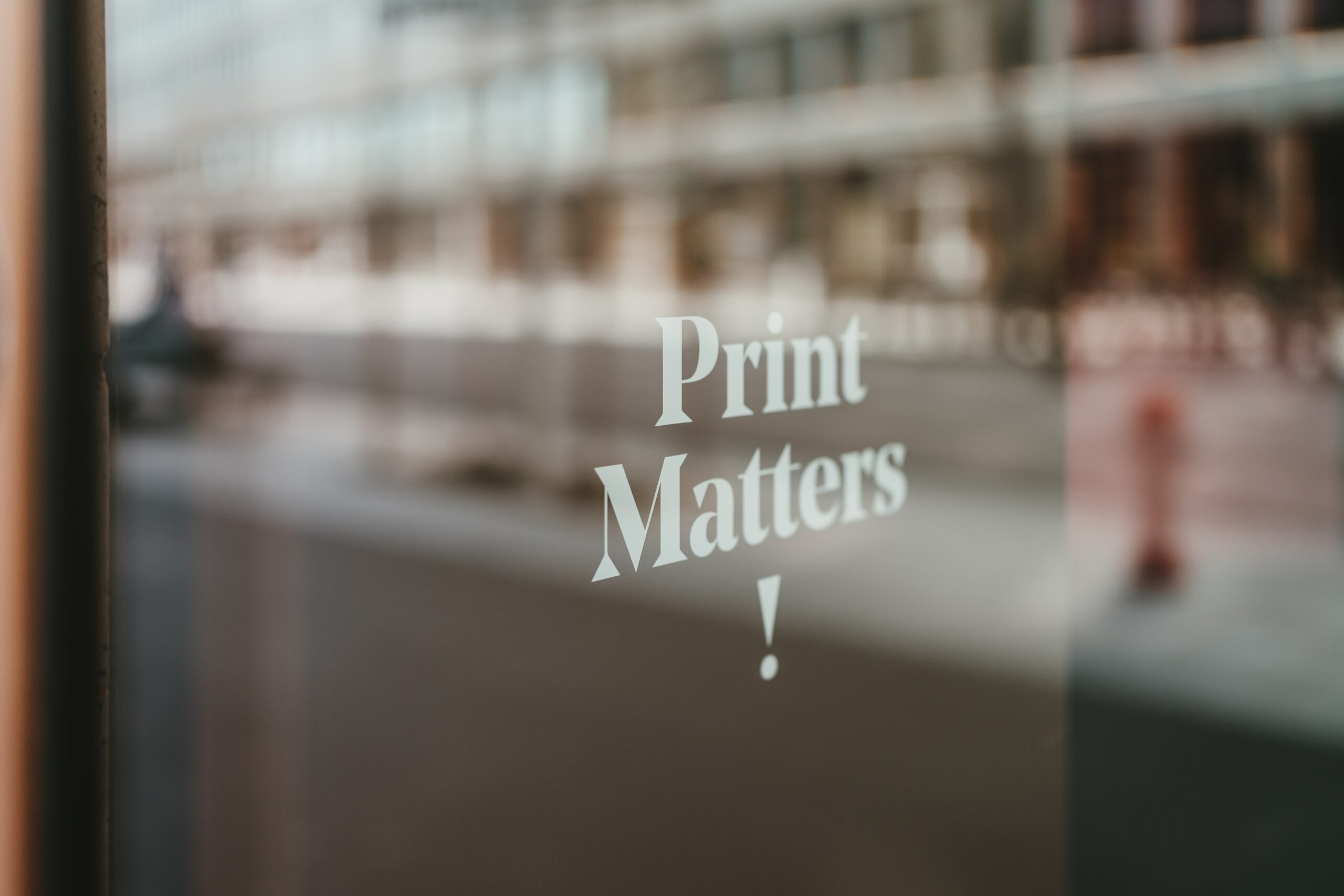 WINDOW GRAPHICS / SIGNAGE & DECALS
Vinyl Window Graphics – or Window Decals – help create a stunning first impression while getting your brand's message across. After all, visitors and customers see your windows before they see anything else. Even in functional office buildings, both internal and external glazed areas, otherwise unnoticed and unloved, can be spruced up with some great branding in the form of creative graphics.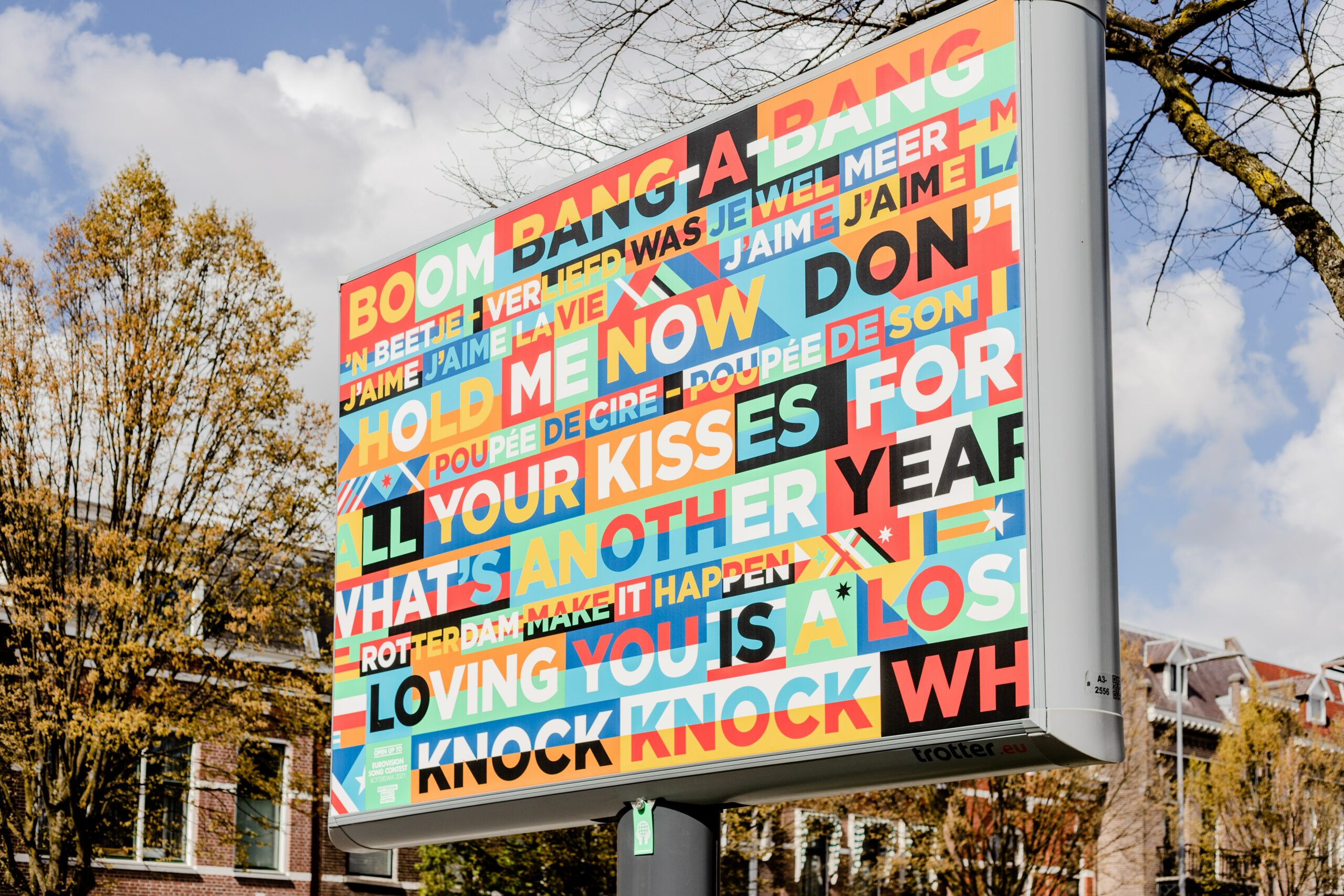 We provide Standard and Large Format Finishing and Mounting Services from our workshop near of Duesseldorf / Germany  to clients across the EU and worldwide. 

Large Format Digital Printing Services in Norway
Are you launching a new product or company initiative ? Displaying at a trade show ? Or redesigning your commercial space? Our large format print service can deliver brilliant and high-quality graphics on a grand scale, helping your brand and message soar above the rest. Through a deep knowledge of our craft, we help companies like yours tackle even the most challenging large format print projects, bypassing roadblocks and delays that less-seasoned printing companies may needlessly encounter. To top it off, we have an on-time and on-budget philosophy that supports your company's print communication goals.
Self Adhesive Vinyl Production Services in Norway
Self Adhesive Vinyl is an application with incredibly diverse applications. Self Adhesive Vinyl can be applied practically anywhere, from walls to cars. Like you might guess it is vinyl with adhesive on the back. It's a giant sticker. Graphics-Production.com produces Self Adhesive Vinyl for:
Window Graphics
Labels
Mounting to Substrate
Removable Graphics
Wall Paper
and much more!
Many types of Self Adhesive Vinyl can be removed or replaced. We carry Self Adhesive Vinyl that can be taken off walls with minimal affect on any paint, or even some that can be taken off and put elsewhere. We also stock static clings that can be used similarly. These graphics can be as temporary as a floor covering for a single dance, or stay on walls for years.
Self Adhesive Vinyl is a great option for window graphics as well. Be it a graphic that covers the window or a window perforation (window perf) that displays a graphic on one side but allows people inside to look out, window graphics are a business staple. 
We are your partner for Large Format Digital Printing & Signage Services in Norway:
Board Printing in Norway
We print onto many materials including Foamex, Foamboard, Acrylic, Card and Dibond, etc.  
Board Printing for:
Display Boards
Retail Promotional Displays
Exhibitions & Events
Photographic & Art Displays
Freestanding Displays
…
Poster Printing in Norway
We print onto indoor Poster Paper, Outdoor Blue Back papers and Back-Lit Transparency Films, etc. 
Poster Printing for:
Retail Displays
Exhibitions, Billboards
Art Reproduction
Back lit Displays and Lightboxes
…
Self-adhesive Vinyl Production in Norway
We print on a wide range of self adhesive products for any application. 
Self Adhesive Vinyl for,
Window Displays for Retail and Offices

Wall Graphics for Events and Exhibitions

Stickers and Decals 
Retail Signage and Displays
…
Wallpaper Printing in Norway
We print onto Papers for Wet Pasting and Self Adhesive Applications
Printed Wallpaper for:
Offices, Retail and Public Spaces
Exhibitions and Art Installations
…
Signage Production in Norway
We produce Internal and external signage from Acrylic, Aluminium and ACM, etc. 
Signage for:
Office Directional Signs and Door Signs.
Internal and External Signs
…
Large Format Print Production in Norway
We digitally print directly on to a wide range of hard substrates and roll media, boards up to 3.2m and roll to roll up to 5m wide, by any length. Our in-house graphic production capabilities also include white ink printing.
The experienced team here can advise on the best print process to achieve the results you are looking for. If required, we can provide technical support right from the outset of your large format project to ensure your expectations are met.
As a Large Format Digital Printing Specialist, we offer precision machine cutting for different sheet or roll media, including PVC, Foamex, ACM (Dibond), Correx, Acrylic and Vinyl, to almost any shape and size.
Examples of different applications are; window manifestation, exhibition graphics, floor graphics, white print, outdoor banners, hoardings & mesh banners, wall coverings, directional signage and decal graphics. We also offer a laminating service for materials which can offer anti-slip for floor graphics, gloss, textured and matt lamination for visual appearance and anti-graffiti lamination for print protection and enhanced UV protection.
We offer a Graphics Finishing Service, including laminating, mounting, eye-letting, shape cutting, banner welding and sewing.
Our complete range of edge finishing includes; tension fabric (TFS), silicone edge graphics (SEG), Keder, Velcro, magnetics, self-adhesive and hemming.
Why we are better than just another printing company in Norway ?
Over two decades of print experience
Focused on identifying cost saving opportunities for our customers without sacrificing quality
Personalized account management approach
Ability to work within any timeframe, budget, or special circumstances
Solution-first team mentality
International reach, Local service
Large Format Printing & Signage Services in:
London, Berlin, Madrid, Rome, Paris, Bucharest, Budapest, Hamburg, Warsaw, Belgrade, Vienna, Barcelona, Milano, Munich, Prague, Sofia, Naples, Birmingham, Cologne, Torino, Zagreb, Marseille, Riga, Athens, Stockholm, Krakow, Valencia, Amsterdam, Sevilla, Palermo, Genova, Frankfurt, Glasgow, Zaragoza, Essen, Rotterdam, Dortmund, Stuttgart, Poznan, Duesseldorf, Lisbon, Helsinki, Malaga, Bremen, Sarajevo, Duisburg, Hannover, Oslo, Copenhagen, Leipzig, Nuremberg, Dresden, Antwerpen, Gothenburg, Gdansk, Bratislava, Manchester, Tallinn, Lyon, Bristol, Bochum, Bologna, Brno, Firenze, Wuppertal, Toulouse, Las Palmas, Bilbao, Murcia, Katowice, Nice, Catania, Zurich, Bari,  Cluj-Napoca, Bielefeld, Brasov, Mannheim, Palma de Mallorca, Bonn, Venezia, Belfast, Arhus, Brest, Gelsenkirchen, Karlsruhe, Porto, Alicante, Wiesbaden, Muenster, Ljubljana, Moenchengladbach, Chemnitz, Malmo, Hospitalet de Llobregat, Augsburg, Halle, Verona, Strasbourg, Braunschweig, Nantes, Aachen, Granada, Krefeld, La Coruna, Graz, Magdeburg, Kiel, Utrecht, Gent, Bergen, Trieste, Oberhausen, Luebeck, Padova, Kielce, Bordeaux, Montpellier, Espoo, Charleroi, Hagen, Rostock, Linz, Santa Cruz de Tenerife, Freiburg, Erfurt, Eindhoven, Split, Saint-Etienne, Rennes, Kassel, Banja Luka, Le Havre, Liege, Tampere, Tilburg, Elche, Brescia, Uppsala, Saarbruecken, Odense, Mainz, Santander, Jerez de la Frontera, Hamm, Reims, San Sebastian, Herne, Modena, Cagliari, Geneva, Groningen, Lille, Turku, Almeria, Cartagena, Sibiu, Plzen, Parma, Solingen, Osnabrueck, Ludwigshafen, Alborg, Leverkusen, Foggia, Oldenburg, Apeldoorn, Nijmegen, Grenoble, Neuss, Enschede,…
Countries we serve:
Albania, Andorra, Austria, Belgium, Bosnia-Herzegovina, Bulgaria, Croatia, Cyprus, Czech Republic, Denmark, Estonia, Finland, France, Germany, Greece, Hungary, Iceland, Ireland, Italy, Kosovo, Latvia, Liechtenstein, Lithuania, Luxembourg, Macedonia, Malta, Moldova, Montenegro, Norway, Poland, Portugal, Romania, Russia, San Marino, Serbia, Slovakia, Slovenia, Spain, Sweden, Switzerland, Netherlands, Ukraine, Turkey, United Kingdom