Large Format Printing Services in Tampere
Graphics Production – Your specialists for Large Format Printing in Tampere.
We solve problems with our large format printing & signage services. We help our clients empower their brand through print solutions. We partner with you on a print solution designed to meet your needs and expectations — quickly and with the quality and expertise your brand requires.
We provide speedy delivery, great prices and unbeatable quality finish! We also offer professional Graphic Installation Services.
Need some information ? Use the contact form and we'll be in touch with you very shortly !
Large Format Printing & Signage Services in Tampere
We are a large format printing and digital production company specialising in brand implementation and signage production and installation for events, exhibitions, retail & venues among many more.
Our services include a vast array of materials and processes to meet virtually any display application. We offer retail signage, trade show displays, dimensional signage, product / POP displays, window graphics, sports and arena graphics, museum and corporate exhibits, custom wallpaper, printed fabrics, vehicle and fleet graphics, and much more.
Graphics Production Services in Tampere - reliable + consistent

No matter how tight the deadlines are, how complex the project, or how demanding the conditions, we complete every project to the highest standard. Whatever the scale, our experienced Project Managers will ensure the whole process runs smoothly and efficiently.
Large Format Printing & Signage Services in Tampere
High Quality & Reliable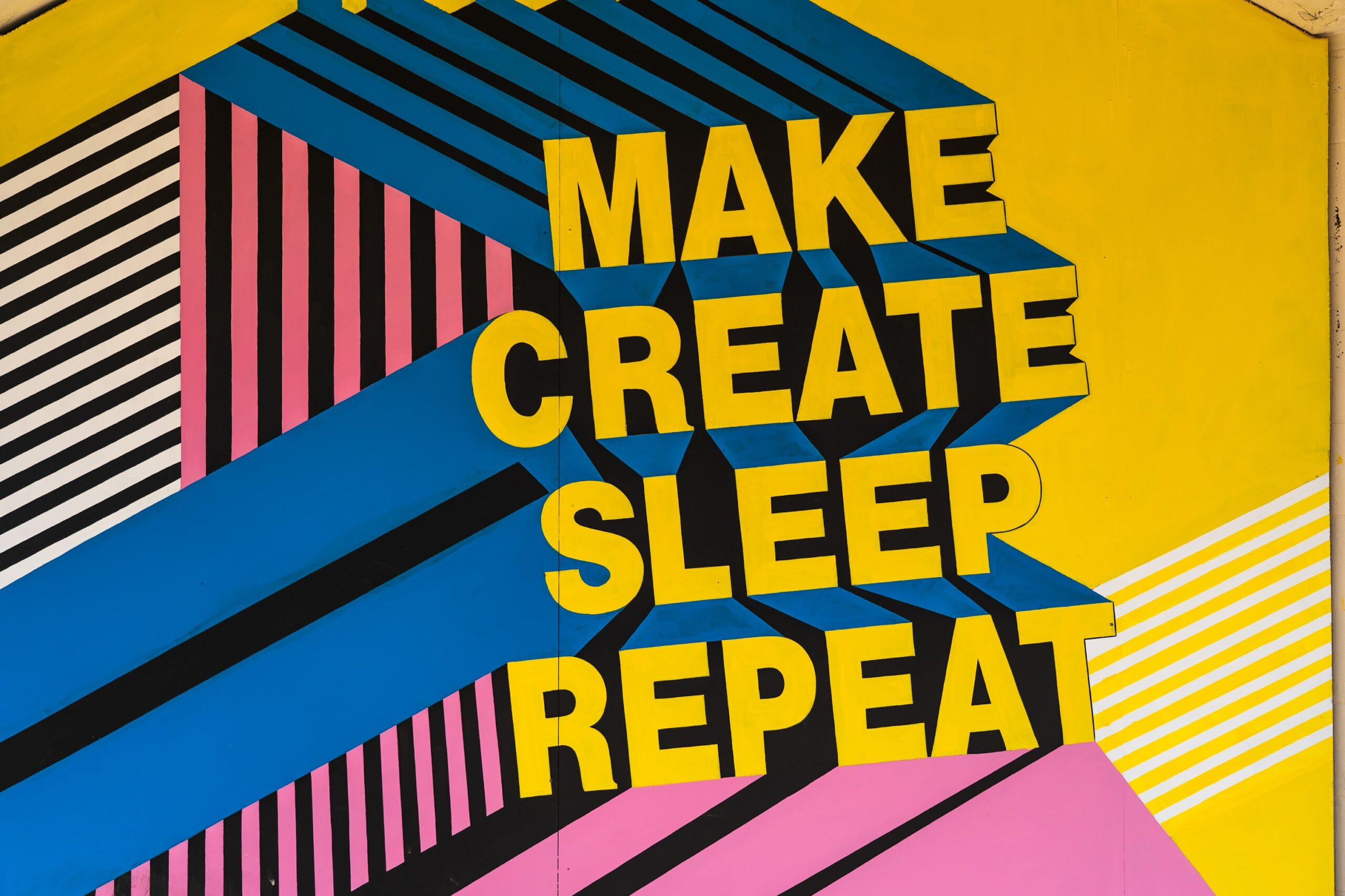 Are you looking for a large format printing service to produce high-impact, wide format graphics and signage ?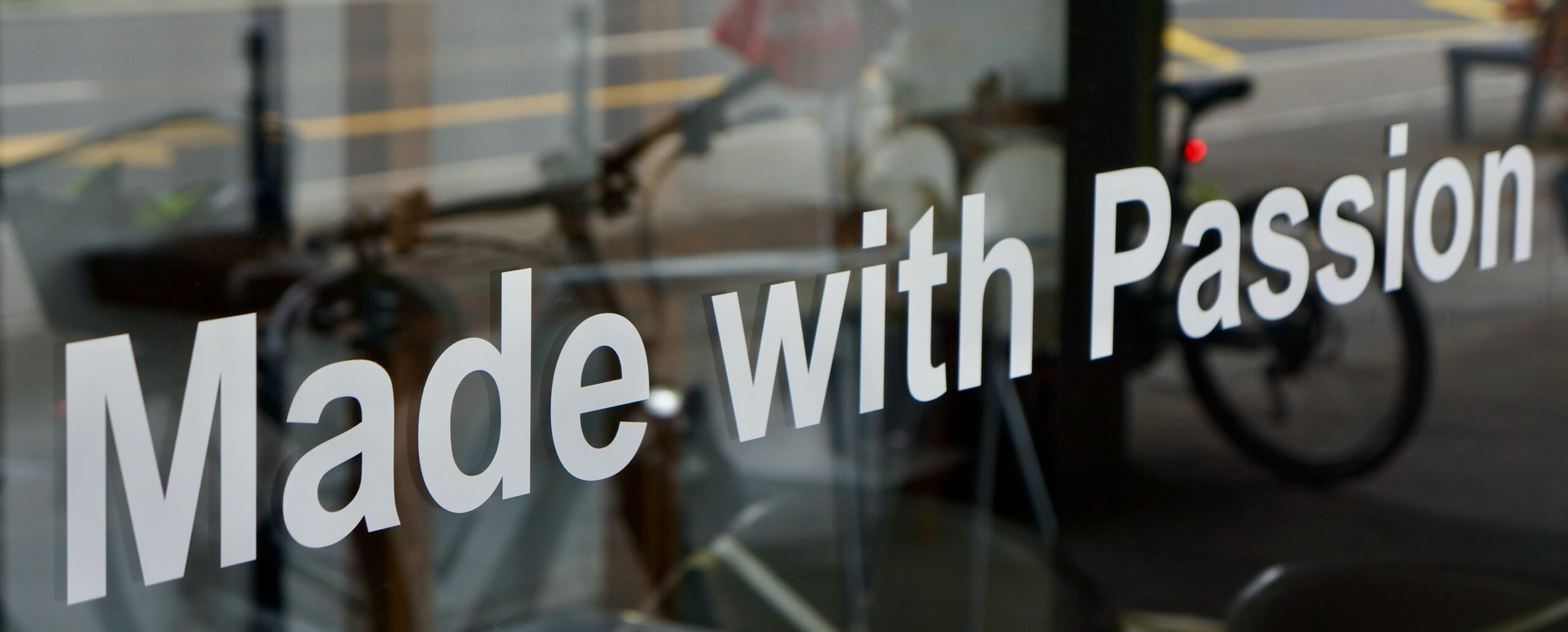 Vinyl Graphics work well in a variety of indoor and outdoor print environments, from Retail to Offices, Events, Exhibition stands, Signage and more. It's never been easier to achieve the perfect high-quality finish, even with the most complex of designs and shapes.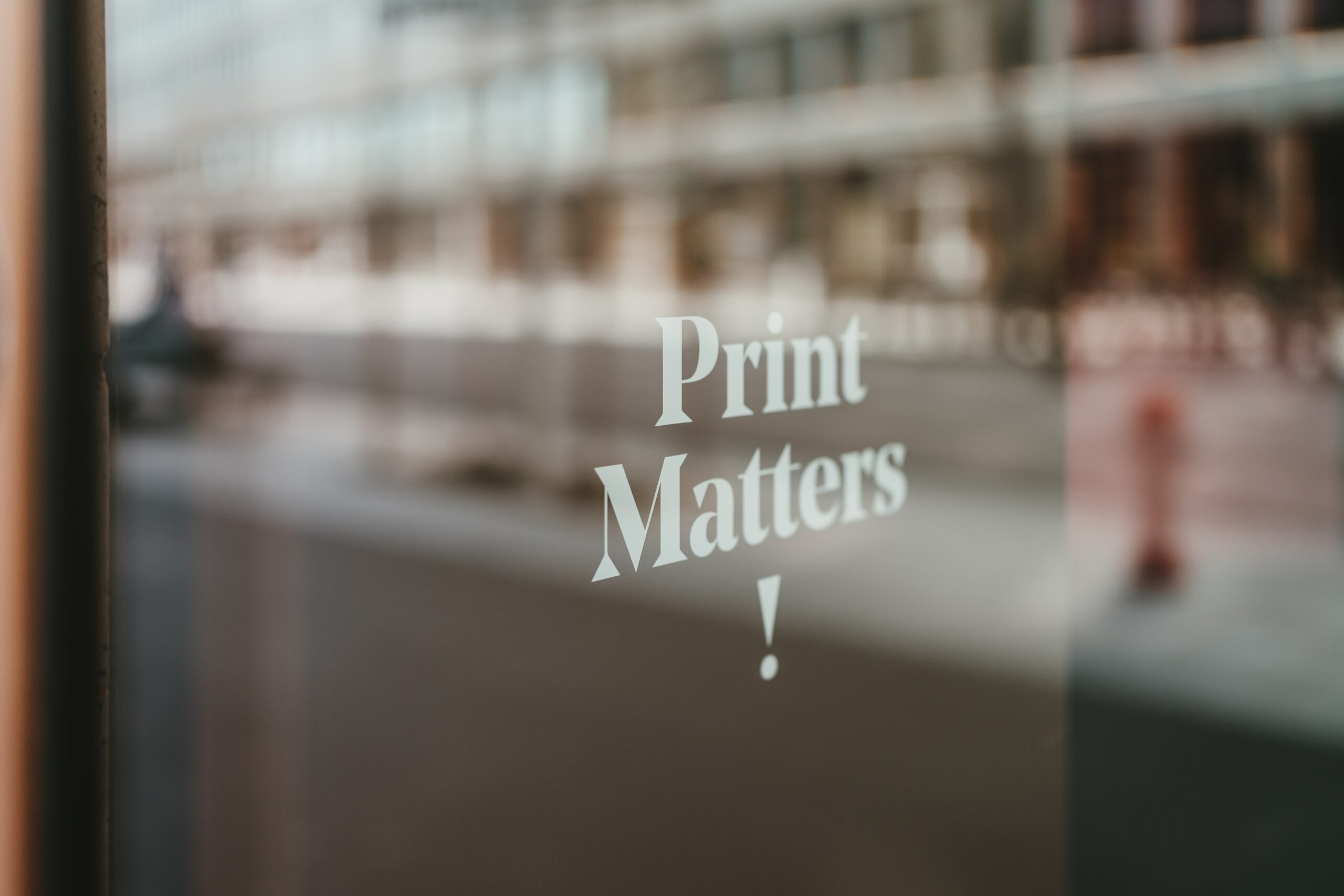 WINDOW GRAPHICS / SIGNAGE & DECALS
Vinyl Window Graphics – or Window Decals – help create a stunning first impression while getting your brand's message across. After all, visitors and customers see your windows before they see anything else. Even in functional office buildings, both internal and external glazed areas, otherwise unnoticed and unloved, can be spruced up with some great branding in the form of creative graphics.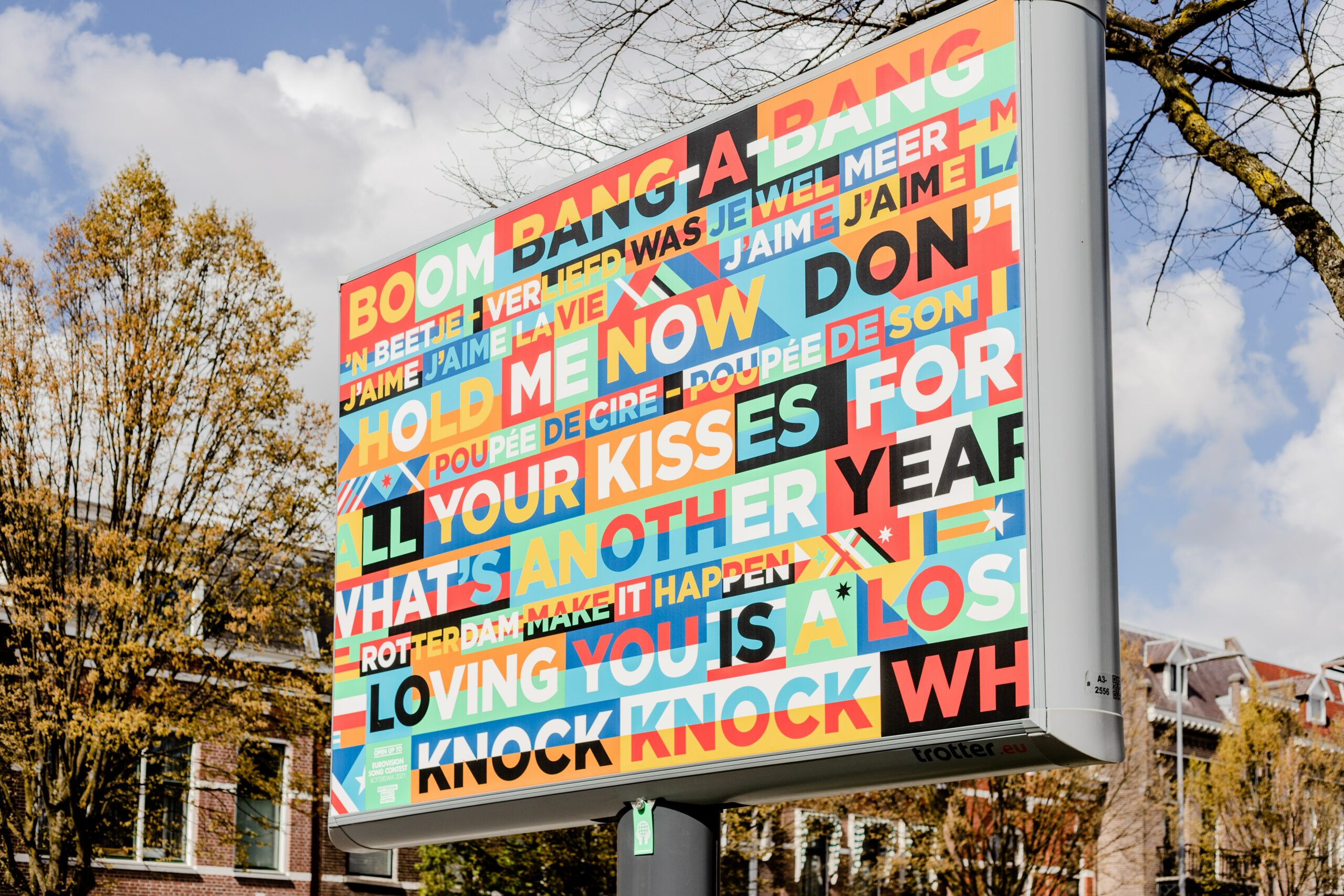 We provide Standard and Large Format Finishing and Mounting Services from our workshop near of Duesseldorf / Germany  to clients across the EU and worldwide. 

Large Format Digital Printing Services in Tampere
Are you launching a new product or company initiative ? Displaying at a trade show ? Or redesigning your commercial space? Our large format print service can deliver brilliant and high-quality graphics on a grand scale, helping your brand and message soar above the rest. Through a deep knowledge of our craft, we help companies like yours tackle even the most challenging large format print projects, bypassing roadblocks and delays that less-seasoned printing companies may needlessly encounter. To top it off, we have an on-time and on-budget philosophy that supports your company's print communication goals.
Large Format Printing in Tampere – Frequently Asked Questions
What Is Large Format Printing ?
Also called wide-format printing, large-format digital printing refers to the production of large graphics. It is a relatively new technology, with the first large-format printer developed in the early 1990s. Since then, the technology has developed rapidly, which has made the process quicker, cheaper and more versatile.
In order to deliver a high-quality, detailed finish, wide-format printing requires specialist equipment, rather than a standard office printer. Typically, large format printers can handle materials between 457mm and 2500mm wide.
What Are The Types Of Large Format Printing ?
There are three types of large-format printing techniques available, which are delivered by different machines.
UV Printing:
This type of printing is suitable for use on a wide range of materials including paper, plastics, foam, PVC and metals. The finish is durable, able to withstand exposure to sunlight and water. Production is also fast, because the inks are cured under a specialist UV lamp.
Aqueous Printing:
This technique uses water-based inks and delivers high-definition results in a short space of time because there is no curing involved. The inks aren't waterproof, so aqueous inks are only suitable for indoor use.
Solvent Printing:
Solvent printing is great for outdoor use because it's waterproof and can be used on a wide range of substrates, including PVC and Foamex. However, production can take a bit longer than other techniques because solvent inks often need additional curing time, as well as lamination.
Why Is Large Format Printing Important ?
Large format printing is important because it takes visual communication to a new level, amplifying a message in ways that were previously unthinkable.
And while large format printing is often used to advertise products, its importance goes beyond marketing.
For example, just think of the coronavirus pandemic. At the peak of this global crisis, large format printing played a key role in allowing many businesses to continue operations safely. From posters reminding people to wash their hands to floor graphics that made it easier for shoppers to maintain social distance, the last several months were a testament to the power and usefulness of large format printing.
Who Invented Large Format Printing ?
Many technologies had to converge in order to make large format printing possible. This includes advances in printing itself, but also the development of new materials as well as installation techniques.
With such a large number of factors at play, it's impossible to pinpoint a single person as the inventor of large format printing. Rather, large format printing is the result of a process of experimentation, improvement, and work whose origins can be traced back to the mid-20th century, when vinyl was first used for advertising purposes.
What Are Large Format Printers ?
A large format printer is a printer designed to print on materials that can be anywhere between 457mm and 2500mm wide.
Large format printers are controlled by a computer, providing greater accuracy, improved efficiency, and limiting the opportunities for human error. That's why the advent of computer-aided design was a crucial step in the evolution of large format printing: the results that can be obtained with today's technology would have been impossible to achieve with traditional printing methods.
Not all large format printers are the same, though. Here's a breakdown of the main types of large format printers:
Solvent-based printers: Here the printing process occurs by mixing a solvent and a pigment. The printer applies this mixture to the substrate; once the solvent evaporates what remains is a layer of color. Solvent prints tend to be less expensive, although they're better suited for outdoor use.
UV printers: These printers use ultra-violet (UV) light to dry the ink, therefore prints made with a UV printer require no ventilation, unlike those made with solvent-based printers.
Latex printers: This is the most advanced large format printing technology. The ink in these printers is made of water and polymers (also called latex). The curation process occurs inside the printer, and the prints are safe to use in all kinds of environments.
What Are the Advantages of Large Format Printing ?
Large format printing offers competitive advantages compared to other forms of advertising:
High impact:  While an ad in a magazine might go unnoticed and online ads tend to annoy users, large format printing captures de attention of your potential audience in a way that is unobtrusive but impossible to miss.
Low cost: Large format printing is a smart way to invest your marketing budget. Digital printing is extremely cost-effective and in many cases you can take advantage of surfaces you already have, such as walls or windows.
Versatile: From conventional products such as billboards to innovative projects like building wraps, there's a large format printing solution that meets your marketing needs without straining your budget.
What Are Some Examples of Large Format Printing ?
Large format printing offers a full range of visual solutions to get your message out there. For example, your options include:
Wall graphics
Floor graphics
Window graphics
Building wraps
Advertising flags
Barricades
Signage
POP (Point of Purchase)
POS (Point of Sales) stands
Out-of-home advertising (billboards)
What Are Some Technical Terms Commonly Used in Large Format Printing ?
Like any other field, large format printing has specialized terms that may be obscure to the uninitiated. Such terms are few and easy to explain:
DPI: This acronym stands for "dots per inch," and refers to the dot density of an image. Think of DPI as the "resolution" of a printed graphic. A knowledgeable designer can easily determine the best DPI for your large format printing project.
RGB/CMYK: RGB and CMYK are called "color modes." In short, a color mode is a method for displaying colors. RGB stands for red, green, and magenta and refers to the three basic colors a computer monitor uses to render all other colors. CMYK, on the other hand, stands for cyan, magenta, yellow, and key, the basic colors used in the printing process.
Substrate: A substrate is any material you can print on. Vinyl is one of the most common substrates used in large format printing, although some large format printers are able to print on textiles, cardboard, and other substrates.
Wrap: In large format printing, "wrapping" an object means covering its surface with printed sheets of self-adhesive vinyl or other flexible material. Some of the most common types of wraps are building wraps and vehicle wraps (cars, motorcycles, and even boats).
Self Adhesive Vinyl Production Services in Tampere
Self Adhesive Vinyl is an application with incredibly diverse applications. Self Adhesive Vinyl can be applied practically anywhere, from walls to cars. Like you might guess it is vinyl with adhesive on the back. It's a giant sticker. Graphics-Production.com produces Self Adhesive Vinyl for:
Vehicle Wraps
Window Graphics
Floor Graphics
Labels
Mounting to Substrate
Removable Graphics
Wall Paper
and much more!
Many types of Self Adhesive Vinyl can be removed or replaced. We carry Self Adhesive Vinyl that can be taken off walls with minimal affect on any paint, or even some that can be taken off and put elsewhere. We also stock static clings that can be used similarly. These graphics can be as temporary as a floor covering for a single dance, or stay on walls for years.
Self Adhesive Vinyl is a great option for window graphics as well. Be it a graphic that covers the window or a window perforation (window perf) that displays a graphic on one side but allows people inside to look out, window graphics are a business staple. 
We are your partner for Large Format Digital Printing & Signage Services in Tampere:
Board Printing in Tampere
We print onto many materials including Foamex, Foamboard, Acrylic, Card and Dibond, etc.  
Board Printing for:
Display Boards
Retail Promotional Displays
Exhibitions & Events
Photographic & Art Displays
Freestanding Displays
…
Poster Printing in Tampere
We print onto indoor Poster Paper, Outdoor Blue Back papers and Back-Lit Transparency Films, etc. 
Poster Printing for:
Retail Displays
Exhibitions, Billboards
Art Reproduction
Back lit Displays and Lightboxes
…
Self-adhesive Vinyl Production in Tampere
We print on a wide range of self adhesive products for any application. 
Self Adhesive Vinyl for,
Window Displays for Retail and Offices

Wall Graphics for Events and Exhibitions

Stickers and Decals 
Retail Signage and Displays
…
Wallpaper Printing in Tampere
We print onto Papers for Wet Pasting and Self Adhesive Applications
Printed Wallpaper for:
Offices, Retail and Public Spaces
Exhibitions and Art Installations
…
Signage Production in Tampere
We produce Internal and external signage from Acrylic, Aluminium and ACM, etc. 
Signage for:
Office Directional Signs and Door Signs.
Internal and External Signs
…
Large Format Print Production in Tampere
We digitally print directly on to a wide range of hard substrates and roll media, boards up to 3.2m and roll to roll up to 5m wide, by any length. Our in-house graphic production capabilities also include white ink printing.
The experienced team here can advise on the best print process to achieve the results you are looking for. If required, we can provide technical support right from the outset of your large format project to ensure your expectations are met.
As a Large Format Digital Printing Specialist, we offer precision machine cutting for different sheet or roll media, including PVC, Foamex, ACM (Dibond), Correx, Acrylic and Vinyl, to almost any shape and size.
Examples of different applications are; window manifestation, exhibition graphics, floor graphics, white print, outdoor banners, hoardings & mesh banners, wall coverings, directional signage and decal graphics. We also offer a laminating service for materials which can offer anti-slip for floor graphics, gloss, textured and matt lamination for visual appearance and anti-graffiti lamination for print protection and enhanced UV protection.
We offer a Graphics Finishing Service, including laminating, mounting, eye-letting, shape cutting, banner welding and sewing.
Our complete range of edge finishing includes; tension fabric (TFS), silicone edge graphics (SEG), Keder, Velcro, magnetics, self-adhesive and hemming.
What Are the Characteristics of a Great Large Format Printing Company in Tampere ?
These are some of the hallmarks that tell you that you are working with a dependable large format printing company:
Professionalism: As with any other type of organization, you want to work with a large format printing company that makes professionalism a priority. Online reviews and your first contact with a large printing company can give you a good sense of their level of service.
Experience: The term "large format printing" often goes beyond printing itself, because it may also include installation. When dealing with such a complex process, experience matters and can make the difference between merely acceptable results and a resounding success.
The right tools: Try to figure out if the company you are considering has all the tools it needs to execute your project. Ask how many printers they have and of what type (you will find a brief explanation of large format printers included in this guide). Also, if your project requires installation, you may want to figure out whether they have the necessary equipment, such as boom lifts.
Certifications: Most companies will be happy to show you their industry certifications. They may display them at their offices, or they may have a dedicated section on their website (here's ours, for example. Certifications give you a sense of the areas where a company excels and indicate that people in that organization take pride in their professionalism and know-how.
Large Format Printing & Signage Services in:
London, Berlin, Madrid, Rome, Paris, Bucharest, Budapest, Hamburg, Warsaw, Belgrade, Vienna, Barcelona, Milano, Munich, Prague, Sofia, Naples, Birmingham, Cologne, Torino, Zagreb, Marseille, Riga, Athens, Stockholm, Krakow, Valencia, Amsterdam, Sevilla, Palermo, Genova, Frankfurt, Glasgow, Zaragoza, Essen, Rotterdam, Dortmund, Stuttgart, Poznan, Duesseldorf, Lisbon, Helsinki, Malaga, Bremen, Sarajevo, Duisburg, Hannover, Oslo, Copenhagen, Leipzig, Nuremberg, Dresden, Antwerpen, Gothenburg, Gdansk, Bratislava, Manchester, Tallinn, Lyon, Bristol, Bochum, Bologna, Brno, Firenze, Wuppertal, Toulouse, Las Palmas, Bilbao, Murcia, Katowice, Nice, Catania, Zurich, Bari,  Cluj-Napoca, Bielefeld, Brasov, Mannheim, Palma de Mallorca, Bonn, Venezia, Belfast, Arhus, Brest, Gelsenkirchen, Karlsruhe, Porto, Alicante, Wiesbaden, Muenster, Ljubljana, Moenchengladbach, Chemnitz, Malmo, Hospitalet de Llobregat, Augsburg, Halle, Verona, Strasbourg, Braunschweig, Nantes, Aachen, Granada, Krefeld, La Coruna, Graz, Magdeburg, Kiel, Utrecht, Gent, Bergen, Trieste, Oberhausen, Luebeck, Padova, Kielce, Bordeaux, Montpellier, Espoo, Charleroi, Hagen, Rostock, Linz, Santa Cruz de Tenerife, Freiburg, Erfurt, Eindhoven, Split, Saint-Etienne, Rennes, Kassel, Banja Luka, Le Havre, Liege, Tampere, Tilburg, Elche, Brescia, Uppsala, Saarbruecken, Odense, Mainz, Santander, Jerez de la Frontera, Hamm, Reims, San Sebastian, Herne, Modena, Cagliari, Geneva, Groningen, Lille, Turku, Almeria, Cartagena, Sibiu, Plzen, Parma, Solingen, Osnabrueck, Ludwigshafen, Alborg, Leverkusen, Foggia, Oldenburg, Apeldoorn, Nijmegen, Grenoble, Neuss, Enschede,…
Countries we serve:
Albania, Andorra, Austria, Belgium, Bosnia-Herzegovina, Bulgaria, Croatia, Cyprus, Czech Republic, Denmark, Estonia, Finland, France, Germany, Greece, Hungary, Iceland, Ireland, Italy, Kosovo, Latvia, Liechtenstein, Lithuania, Luxembourg, Macedonia, Malta, Moldova, Montenegro, Norway, Poland, Portugal, Romania, Russia, San Marino, Serbia, Slovakia, Slovenia, Spain, Sweden, Switzerland, Netherlands, Ukraine, Turkey, United Kingdom